Use the steps below if:
You lost your Physical Security Key
Your Security Key stopped working for some reason
You've lost or upgraded the mobile device you had your Security Key installed on
To remove your Security Key from your account:
Go to www.swtor.com and click on Log in.
Enter your display name and your password, leave the Security Key code box blank, and click on Log in.
We'll ask for your Security Key Code. Under the Security Key code box, click on Lost your Security Key?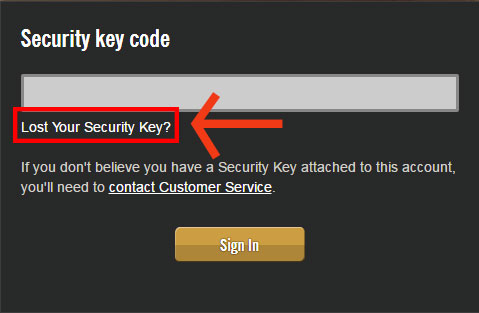 Instructions will appear on how to remove your Security Key. After reading them, click Send One-Time Password.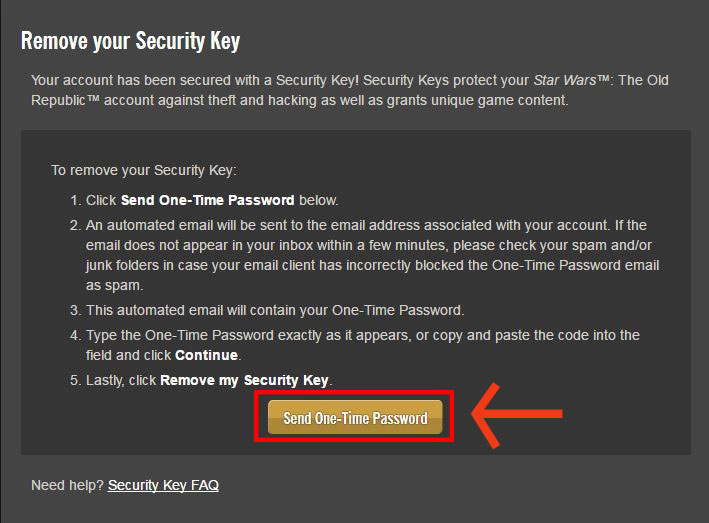 We'll send a One-Time Password to your SW:TOR account's registered email address.
If you do not see the email in your inbox after a few minutes, check your spam/junk folders.
Enter the One-Time Password exactly as it appears in your mail into the box on swtor.com and click Continue.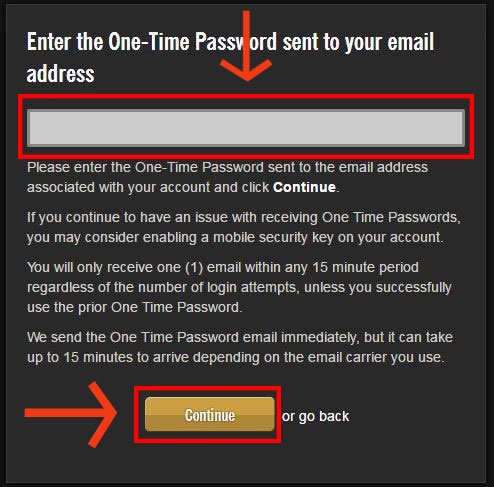 Click Remove my SecurityKey to confirm you want to remove the key from your account.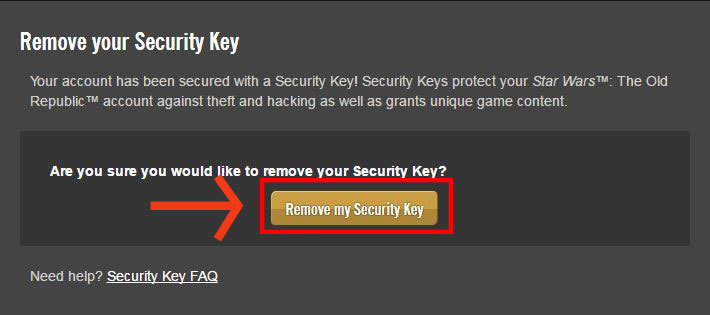 You'll see a confirmation message on-screen.
You will no longer need to use your Security Key to log into the game and website, but you may be asked to enter One-Time passwords when logging in.