Had your eye on an item in Apex Legends, but haven't gotten it from a pack yet? Learn more about crafting metals and how to craft in-game items.
Like many games, Apex Legends allows you to "craft" in-game items using certain materials. In Apex Legends, you can use Crafting Metals gained by opening packs to make things you've had your eye on.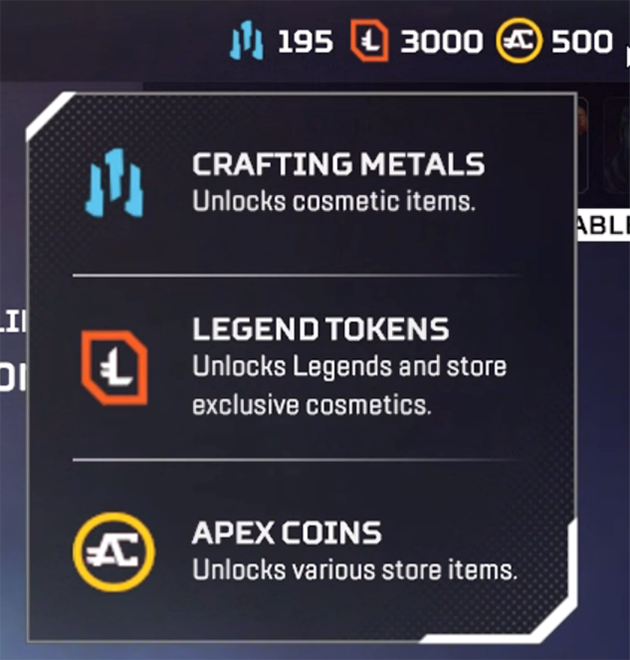 There are four different rarities of Crafting Metals that you can pull from Apex Packs, and they correspond to different amounts.
Crafting Metal levels
Common – 15
Rare – 30
Epic – 200
Legendary – 600
You can craft most everything in the game, but there are some exceptions. You can't craft:
New characters
Apex Packs
Legend Coins/Apex Coins
Crafting in Apex Legends is a fairly straightforward process. All you have to do is navigate to the item you would like to craft in the Inventory menu. Choose the specific item you would like to craft and click Craft.
Find an item you want under the Armory tab (weapon skins) or while looking at a specific Legend (Legend skins, banners, etc.).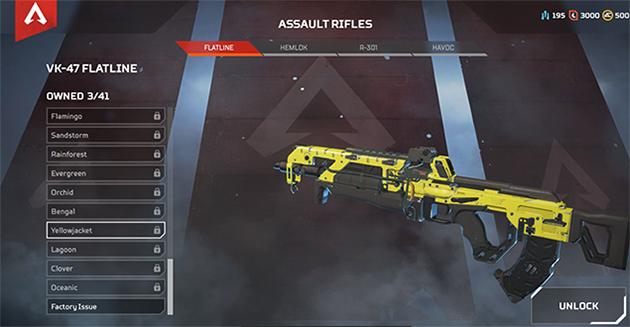 Select the item you want and click Unlock. Then click Craft with: ... in the crafting window.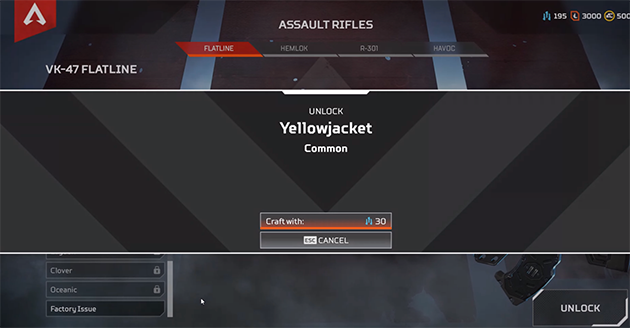 You should now have your new item! You will notice your Craft Metals total will have adjusted, and the item will no longer be greyed-out/locked.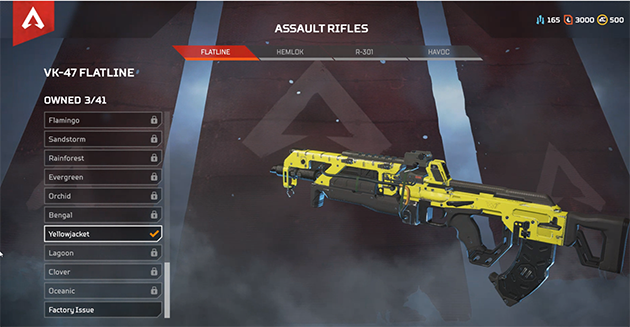 Reminders
Different items cost different amounts to craft depending on how rare they are.

30 for Common (Grey)
60 for Blue (Rare)
400 for Purple (Epic)
1200 for Yellow (Legendary)

Make sure you have enough Crafting Metals before you try and craft something! If you don't have enough Crafting Metals to craft what you'd like, you will need to open more Apex Packs.
Spent Crafting Metals cannot be refunded.
Items cannot be "broken-down" or "un-crafted" to gain Crafting Metals.
Run into an issue while playing Apex Legends? Hit the Contact Us button to get in touch with an EA Advisor.

Contact Us
Was this article helpful?
0% of 0 players found this article helpful.