If you need help, you can contact us in-game.
If you're in-game and you need help, it's only a few taps away.
Tap the Settings cog on the Cantina home screen: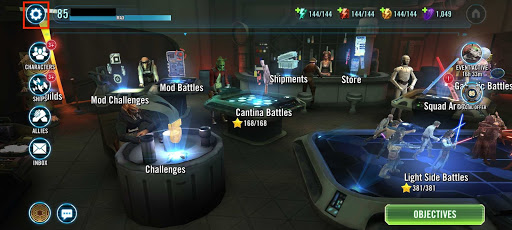 Then, tap Help.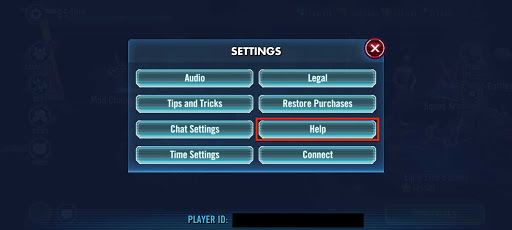 When you contact us this way, we automatically get information about your account and your game. This means we can help you faster.
If you're sure your purchase went through and you were charged for it, try tapping the Settings cog on the main Cantina screen, then tapping Restore Purchases to force a check of your recent transactions.
If you're on Android and you bought a Galactic Advancement Kit using Google Play Points, check out this article to find out how those purchases work.
If you can't log into the game, you can still contact us here on EA Help.
When you do, make sure you have your Player ID and Ally Code so we can find your account.
Contact Us
Was this article helpful?
0% of 0 players found this article helpful.