Tell us everything you can about your issue and we'll recommend a way to contact us that gets you the right support, the fastest.

You can call us, chat with us, email us, have us call you, or get help from the player community at Answers HQ, depending on your issue.
How to make a case on EA Help
Click Contact Us.

You can also click Contact Us at the top of any page on EA Help or at the bottom of this article.

Pick the game or product you need help with.
Pick the platform that you play on.
Choose the Topic you need help with.
Select your Issue.
Click Select contact option.
If you're not already signed in to your EA Account, you can sign in here.
You'll see a page with our recommended support options. Pick the one that works best for you and we'll be ready to help. If you choose email, you may get a reply from e.ea.com. This is an official email account from us, so make sure you add it to your contact list.
*Depending on your location or network policies, telephone charges may apply. You may be charged when calling from a mobile phone. This number may not be accessible from some mobile network providers. For more information, contact your network provider.
Confused on how to make a case? Follow along below: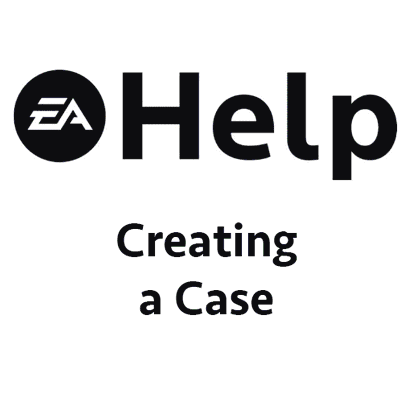 EA games with other support
Some of our games have their own support separate from EA Help. Here's how to get help with those:
Broadsword
Get help with Dungeon Keeper, Heroes of Dragon Age, Ultima Online, and Dark Age of Camelot.
Firemonkeys games
Get help from Firemonkeys support or on Answers HQ.
Star Wars™: The Old Republic™
Contact our dedicated SWTOR support team.