Madden NFL 23 introduces new features into the game, including the new Field Pass system. Field Pass is a reward track, similar to Battle Pass you see in games like Apex Legends or Battlefield. The more XP you gain, the further you'll get in Field Pass, and the more rewards you'll get.
How to progress in Field Pass
You gain XP by playing Madden NFL 23, completing objectives, and improving your skills. Gaining XP will get you to a new level in the Field Pass.
Each Field Pass will come with its own objectives and ways to get more rewards. To complete the objectives, you'll need to improve different skills to gain the XP needed to advance to a new level.
Where to find Field Pass and track progress
You can find Field Pass in the Field Pass section of the menu.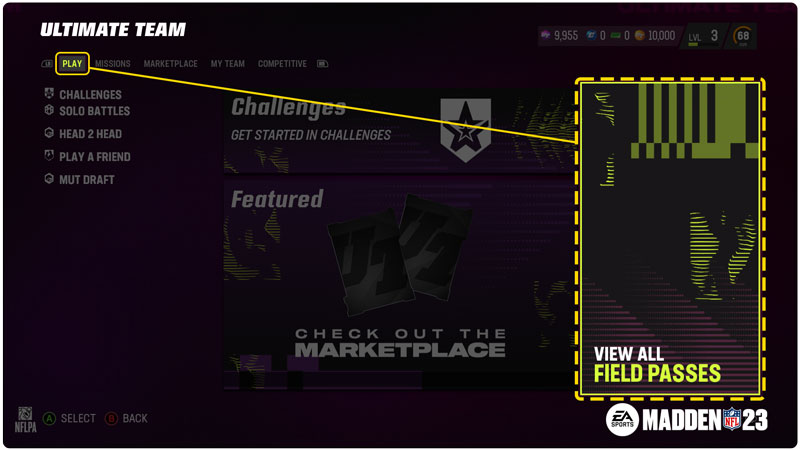 From there, you'll be able to view all three Field Passes. Each Field Pass has its own objectives, and XP amount needed to progress. You can track your progress in this menu - check your XP progression for each one, and click into a specific Field Pass to see what objectives you still need to complete.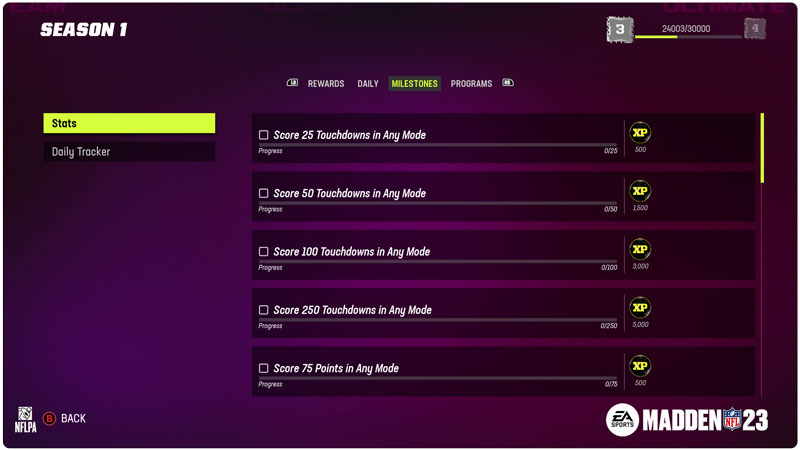 When will I get my Field Pass rewards?
Any reward you earn by progressing in Field Pass will be awarded as soon as you reach the level. If you go from level 9 to level 10, you'll get the level 10 rewards immediately. To learn more about the rewards, check out the Gridiron Notes about Field Pass.