Check out the gameplay controls and manual for Need for Speed Payback on PC.
Check out the controls, game screen, menu options, and find out more info about the game — all in the manual for PC.
Want to use a controller to play?
We know that using your keyboard can be a little tricky. You can use an Xbox One controller to play Need for Speed Payback on your PC.
Let's get to it. Here's what controls you need to know.
Keyboard
Auto gearbox control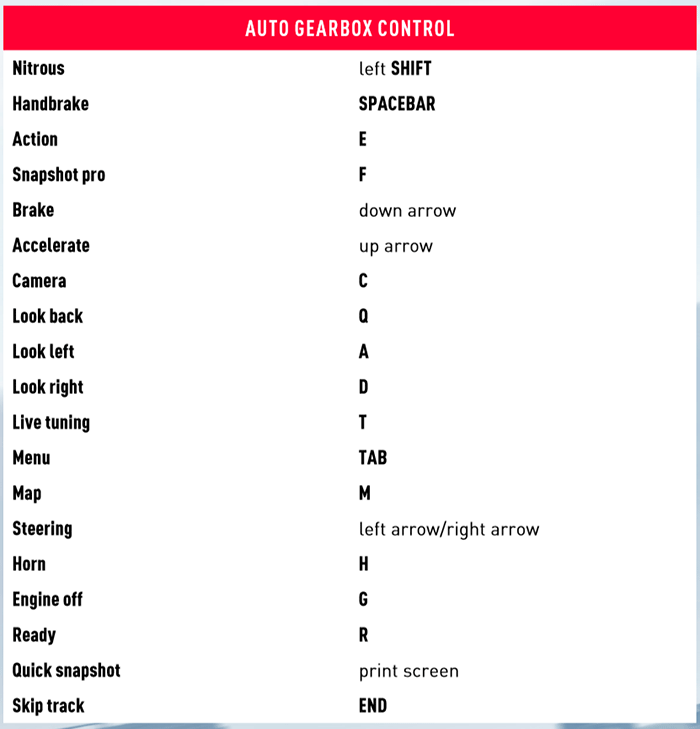 Manual gearbox control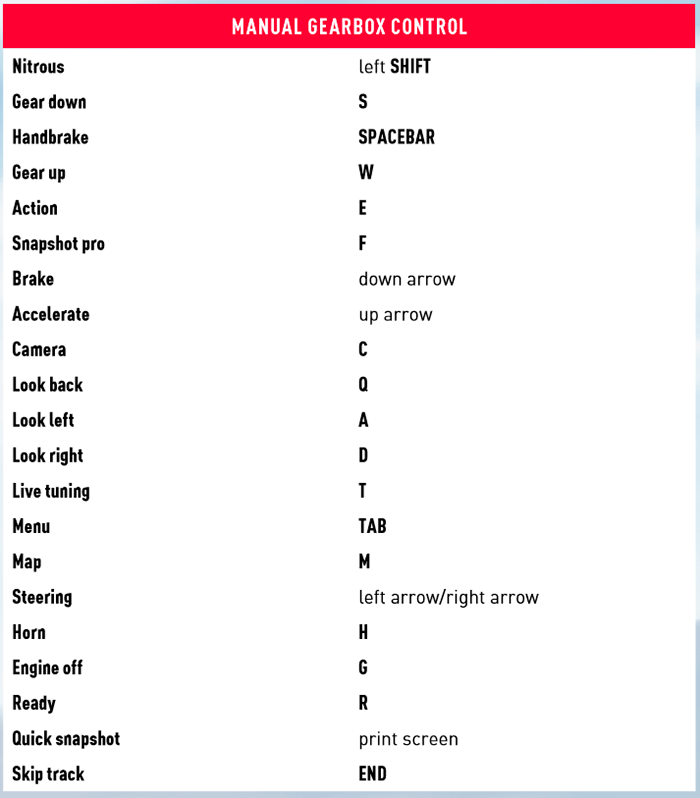 Xbox controller
If you are using an Xbox One controller to play on your PC, check out the gameplay controls for Xbox One.
Find all of our tips, issue workarounds, and gameplay help on our Need for Speed Payback help page.
Get the help you need from players like you on the Need for Speed Payback board on Answers HQ.
Even more Speed
Stay up to date on all things NFS at needforspeed.com.
Check out Need for Speed videos on YouTube.
Stay in the conversation by following NFS on Twitter, Facebook, and Instagram.
Contact Us
Was this article helpful?
0% of 0 players found this article helpful.