See what comes with your game edition, how to get your account ready, and more tips to get started in EA SPORTS UFC 4.
Game edition
Get your account ready
Redeem your code
Troubleshoot
More info
UFC 4 only has a Standard Edition this year. Here are the perks you'll get if you pre-ordered.
Content

In-game pre-order in UFC 2 or 3

Standard Edition pre-order

10 percent off your game

🗸

Bruce Lee

🗸

500 UFC Points

🗸

Tyson Furry

🗸

🗸

Anthony Joshua

🗸

🗸

Backyard Customization Pack

Jean Print Shorts
Backyard Camo Shirt
Backyard MMA Gloves
Skull Cap
Gold Chain

🗸

🗸

Kumite Customization Pack

Kumite Gladiator Shorts
Kumite Cobra Shirt
Rope Gloves
Cobra Mask
Kumite Necklace

🗸

🗸
Like a good game plan for a championship fight, your account needs to be ready when you step inside the Octagon.
Here's what to do
Can't log in to your account?
You can reset your password if you can't remember it.
If you forgot which email you used, don't have access to the email on your account, or made two accounts without realizing it
You can switch emails from one EA Account to another.
Play fair, fun, and secure
Check that you linked your EA Account
Make sure it's linked to your PlayStation™Network Online ID or Xbox LIVE Gamertag.
There are two kinds of codes you might get: character and QR.
Character codes are a string of numbers and letters, and will look something like this: ABCD-1234-EFGH-5678
QR codes kind of look like barcodes, but as a dotted square. Here's an example of one: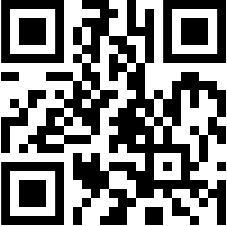 For PlayStation 4 codes
Go to the PlayStation Store.
Choose Redeem Codes from the Store menu.
If you've pre-ordered, remember to redeem your pre-order code.
Launch the PlayStation Store on your PlayStation 4.
Select Redeem Codes from the Store menu.
Enter your code and follow the on-screen instructions.

Tip: After you type in the code, read it backwards. You'll spot mistakes easier.
For Xbox One codes
If you've pre-ordered, remember to redeem your pre-order code.
Using Kinect
Say, "Xbox, use a code."
Hold the QR code up to the camera.
If your Kinect sensor doesn't recognize the code, choose Or enter the 25-character code.
To type in the code
Go to the Games store.
Choose Use a code.
Type in the code.

Tip: After you type in the code, read it backwards. You'll spot mistakes easier.
I'm having downloading problems
You might just need to troubleshoot your connection.
If you're playing on PlayStation
Learn how to download PlayStation Store content for PS4. You can also look at network connection help on Sony's support page.
If you're playing on Xbox One
See Microsoft Support's download and installation troubleshooting steps for Xbox One.
I don't think my game installed
A digital copy of UFC 4 should install to your console as soon as it's downloaded. If that doesn't happen, you can manually install it with these steps:
PlayStation 4
Open your Notifications from the XMB or main PlayStation menu.
Choose Downloads and find your UFC 4 download file.
Click Options and choose Install.
Follow these steps if your downloadable content (DLC) didn't load or it's missing
Go to Settings.
Click Account Management.
Choose Restore License.
Xbox One
Go to your Download History from the main Xbox One Menu.
Choose the UFC 4 file and press the menu button.
Choose Install.
I still need more help with my game
Tweet @EAHelp for problems with your UFC 4 account.
Join the Answers HQ community to get help from other players.
Talk to one of our advisors via phone, chat, or email by clicking Contact Us on any EA Help page.
Contact Us
Was this article helpful?
0% of 0 players found this article helpful.