Learn how to create your Madden Avatar and build up your Madden Rank.
Each individual EA Account can only be linked to Madden NFL 22 Mobile once.
If you have more than one EA Account and have linked the wrong one to the game, follow the steps in this article to unlink it.

Create a unique Avatar that you can use in both Madden NFL 22 and Madden NFL 22 Mobile. Even if you made an Avatar in Madden NFL 21, you'll need to make a new one this year.
Madden NFL 22
When you startup Madden NFL 22 for the first time, we'll walk you through customizing your Avatar.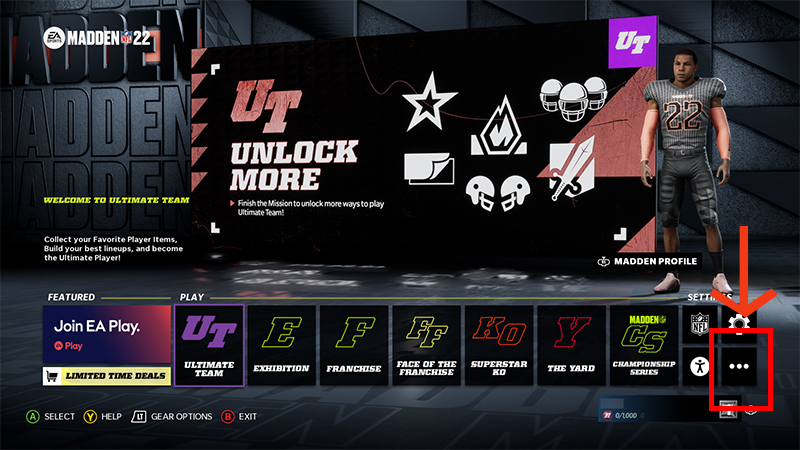 To edit your Avatar, go to the Main Menu, then click the Options button (the three line icon) next to your rank number.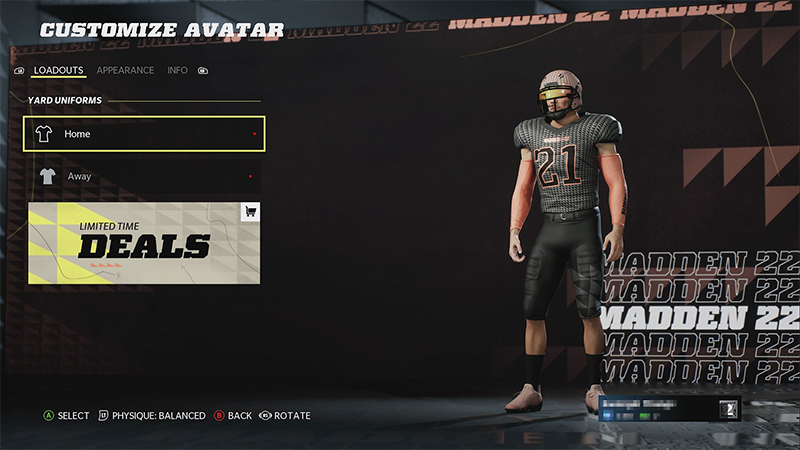 The following features carry over between console/PC and mobile:
Avatar information
Avatar appearance
Avatar face templates
Inventory
Grind currency
Madden Rank progression
Avatar face template mods and loadouts are not available on iOS and Android.
Premium currency (Madden Cash) doesn't cross over between Madden NFL 22 and Madden NFL 22 Mobile.
What's Madden Rank?
Madden Rank is a way to show off your skills in The Yard. It's separate from MUT Rank.
There are 50 levels, and a new tier every 10 levels.
Tier 1 - Newbie
Tier 2 - Regular
Tier 3 - Seasoned
Tier 4 - Super Fan
Tier 5 - Die Hard
Where can I see my Madden Rank?
There are a few places you can see your rank:
the Main Menu in Madden NFL 22 and Madden NFL 22 Mobile
the profile screen in Madden ID
when you rank up, after a game
when you level up on mobile, then play on your console or PC
How do I improve my Madden Rank?
Improve your Madden Rank when you earn Rep.
You can earn Rep by participating in new daily objectives you can complete on both console/PC and mobile, giving you two places to earn!
Need help?
Tweet @EAHelp for help with Madden NFL or your account.
Join the Answers HQ community and get help from players just like you.
Talk to one of our advisors via phone, chat, or email by clicking Contact Us below.
Contact Us
Was this article helpful?
0% of 0 players found this article helpful.