Jump into the same game mode with a friend by getting together in a lobby.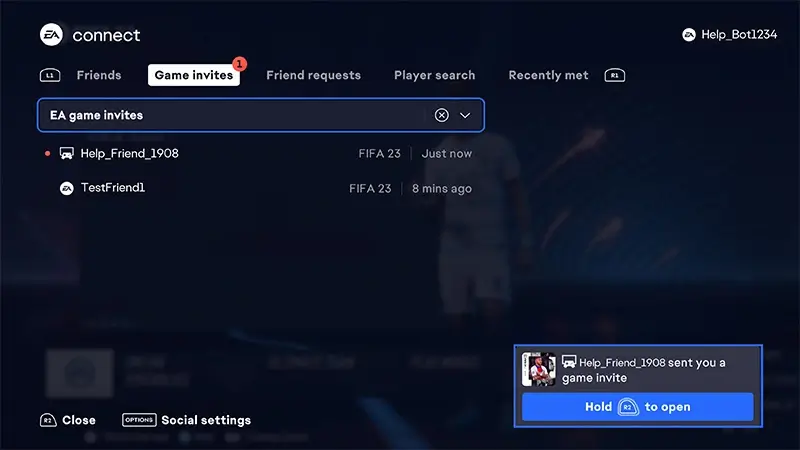 View your invites
Choose the Game invites tab to see invitations you've received. If you've got an active invite waiting for you, select it to view more details like what game it's for, who sent it, and to see player actions. These details will show up on the right side of your screen.
Accept or decline an invite
Select the invitation, and choose either Join lobby to accept it, or Decline to refuse it.
Invite someone to a lobby
Once you're in the game mode you want to play, go to the Friends tab, choose the online friend you want to invite, and select Invite to lobby.
Cross-play restrictions
You won't be able to join a friend in a lobby if:
you've disabled cross-play
your friend has disabled cross-play
the game mode doesn't support cross-play