Find your NBA LIVE Mobile User ID in the Settings screen.
Create an in-game case for your missing content.
In-game tickets give us user details that help solve your issue faster.
Reach out to us in-game by going to Settings > Help.
Connect your game to an account to save a backup of your game. That way if you ever need to get a new device, you'll be able to take your progress along with you.
Find out how to back up your mobile game saves.
We'll need your User ID to help you if you ever need to contact us. Here's how to find it:
On the home screen, slide open the left menu.

Tap the Settings (gear or cogwheel) icon. You'll see your User ID (UID) in the top right of the Settings window.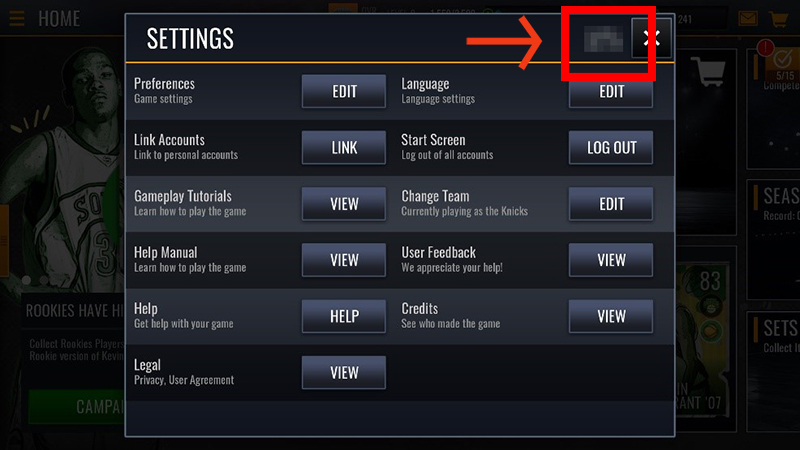 Get more help with NBA LIVE Mobile
Check all our tips, issue workarounds, and NBA LIVE Mobile help on EA Help.
Stay in the conversation by following the NBA LIVE team on Twitter and Facebook.
Contact Us
Was this article helpful?
0% of 0 players found this article helpful.